Columbus Babywearing T-Shirt Fundraiser
---
More About Campaign
The Columbus Babywearing Group is a social group that shares access to and information about safe and comfortable babywearing in the central Ohio area. Volunteer leaders hold skills workshops, meet-ups and play dates each month while facilitating instruction and discussion with an informational Facebook group. The model of guidance is parent-to-parent, in a casual and supportive atmosphere where both new and seasoned attendees are welcome. The Columbus Babywearing Group also maintains a lending library for parents and caregivers to try on or borrow carriers.

Learn more about Columbus Babywearing here: http://columbusbabywearing.weebly.com/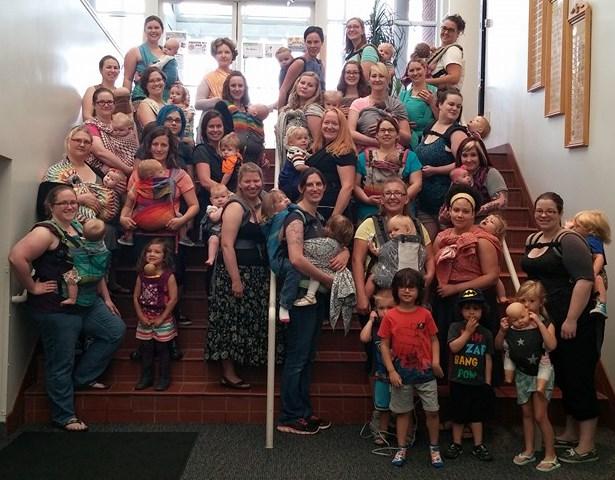 Supporters
Proud to support our local babywearing group and spread the joy of babywearing <3

to share the babywearing love!

Cbw rocks

So excited to have my whole family sport their new CBW shirts!

I'm donating extra to continue the tradition of babywearing in Columbus and say "thanks" for all of the help I've received at meetings and free lending library checkouts. :)

I love these ladies and love wearing my baby! :)

I love the bonds my kids and I share. It all started by wearing them.

CBW4EVA

#wearallthebabies!

I am excited to wear this shirt to bring awareness to the awesomeness that is babywearing!